Welcome to Alfreton Town Council
This site provides you with news of local matters, contact details for the Council and Council Members, meeting dates, minutes and various other useful documents.
If you are interested and would like to apply, please complete the application form and return to us, alternatively you can call in or contact us for an application form.
Closing date for application is Monday 6th February 2017 12 noon.
The Town Mayor, Councillor Mary Kerry was invited to open the Grotto and raise awareness of the Foodbank collection in Tesco's on Saturday 3rd December 2016.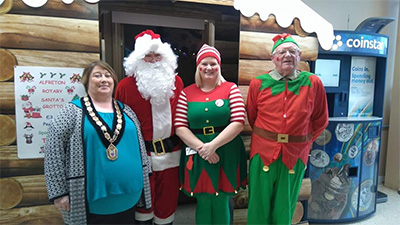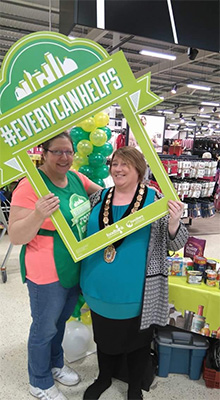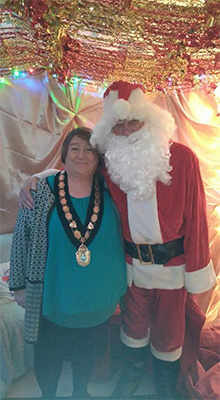 Alfreton Town Council shared their post.
Tuesday, November 20th, 2018 at 10:36am
Alfreton Town Council
The Town Council has been made aware of a local petition for the Building Poppy on Alfreton House to be retained as a permanent feature.
The Royal British Legion have advised the Town Council that 'the Poppy is intended as a temporary installation and should only be displayed during the Poppy Appeal period (mid October to mid November) or when other remembrance related activity is taking place' due to the structure not being fully weatherproof.
The Town Council is however keen to seek views on the Poppy and residents are invited to complete the survey by following the link below or by commenting below. Responses will be collated in two weeks and discussed at the Council meeting in December.
Residents are welcome to attend any council meeting, details on public participation can also be found below.
The Town Council is keen to seek views on the Building Poppy. Please select a preference from the list below:
1 Building Poppy to be made weatherproof and installed permanently on Alfreton House.
2 Building Poppy to be installed annually in late October and removed after Remembrance Sunday.
Survey:
https://www.surveymonkey.co.uk/r/FVQGPV3
The first 100 responses will be collated from this.
Public Participation:
https://alfretontowncouncil.co.uk/policies-and-procedures/
Council Meetings:
https://alfretontowncouncil.co.uk/council-meetings/