Welcome to Alfreton Town Council
This site provides you with news of local matters, contact details for the Council and Council Members, meeting dates, minutes and various other useful documents.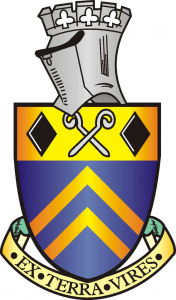 Alfreton Town Council
The Town Mayor of Alfreton, Councillor Marlene Bennett MBE and Members of Alfreton Town Council want to pass on their thanks to all the people of Alfreton who have rallied round to help each other in many different ways during these difficult times.
We are particularly grateful to all those people who have put themselves on the frontline to care for people in hospitals and homes, those who are ensuring we get access to food and supplies and those who are keeping our Town and homes safe.
Please help our NHS and where you can 'Stay at Home'
Keep smiling!
Our offices are closed but staff will be working from home if you need to contact the Town Council please view our website https://alfretontowncouncil.co.uk or Facebook page https://www.facebook.com/alfretontc
Alfreton Town Council
Thursday, April 8th, 2021 at 7:32pm
How to grow sunflowers
Sunflowers are easy to grow from seed and fun for all the family. Find out how to grow them in our Grow Guide.