Welcome to Alfreton Town Council
This site provides you with news of local matters, contact details for the Council and Council Members, meeting dates, minutes and various other useful documents.

Alfreton based fashion firm David Nieper has launched a new online forum
The Spirit of Alfreton as part of their ongoing commitment to the local community.
The aim is to give the community a voice and provide a forum for local people to come together, share information, help each other and provide a solid base of support for the town as we navigate these difficult times.
The family business has been at the heart of the community and one of the town's largest employers for almost 60 years, during which time they have been have been proud to create local jobs, sponsor and improve the local school and offer specialist training.
David Nieper CEO, Christopher Nieper commented:
"We are facing unprecedented days which are impacting every member of our community. I believe the best way for us to come through and prevail is to stand together.
This site is our contribution to overcoming the challenges ahead. It is a means to stay in touch, share thoughts, support vulnerable people in our community and communicate important information.
This is a space where help, encouragement and the spirit of our remarkable town will be displayed for all to see and benefit."
Spirit of Alfreton Editor, Laura Hammond added:
"The site is designed so that that the whole community can benefit, there are sections for families, parents, schools, businesses and community groups to chat and share their news.
It is easy to use, simple to register and we welcome your feedback. It is also completely free – so do please join in. You can send us your ideas, offer to help vulnerable neighbours, pass on suggestions and exchange views.
Our goal is to work together as community to help bring Alfreton to better times."
For further information contact
David Nieper Press Office
Lauraine.jordan@davidnieper.co.uk
07904 257687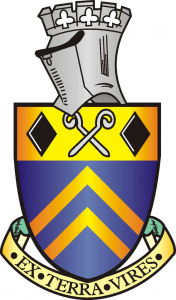 Alfreton Town Council
The Town Mayor of Alfreton, Councillor Marlene Bennett MBE and Members of Alfreton Town Council want to pass on their thanks to all the people of Alfreton who have rallied round to help each other in many different ways during these difficult times.
We are particularly grateful to all those people who have put themselves on the frontline to care for people in hospitals and homes, those who are ensuring we get access to food and supplies and those who are keeping our Town and homes safe.
Please help our NHS and where you can 'Stay at Home'
Keep smiling!
Our offices are closed but staff will be working from home if you need to contact the Town Council please view our website https://alfretontowncouncil.co.uk or Facebook page https://www.facebook.com/alfretontc