Welcome to Alfreton Town Council
This site provides you with news of local matters, contact details for the Council and Council Members, meeting dates, minutes and various other useful documents.
Town Mayor Mary Kerry was honoured to meet Mary Berry, Derbyshire's Lord Lieutenant William Tucker and Dave Henson, at the Charity event for ABF Soldier's Charity hosted by Chatsworth House Duke and Duchess of Devonshire.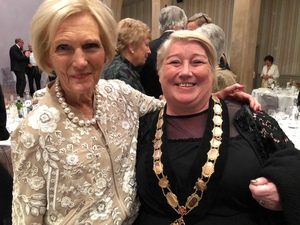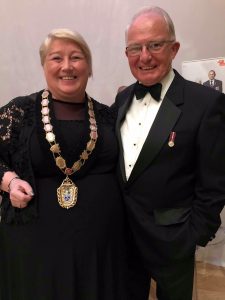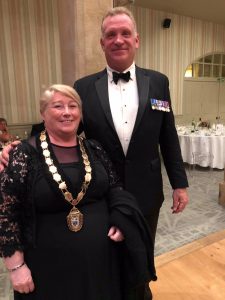 At the Annual Meeting of Full Council held in May, the Town Council elected Councillor Mary Kerry as its Mayor for the 2018-19 Municipal Year.
Councillor Mary Kerry has accepted her second appointment as Town Mayor and looks forward to promoting the Town of Alfreton. If you would like the Mayor to attend an event or visit your organisation then please get in touch,
The photograph shows the outgoing Town Mayor Councillor Walker presenting the new Town Mayor Councillor Kerry with her chain of office.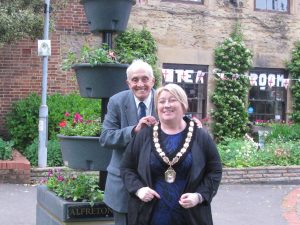 Alfreton Town Council added 4 new photos.
Wednesday, October 17th, 2018 at 10:05am