Welcome to Alfreton Town Council
This site provides you with news of local matters, contact details for the Council and Council Members, meeting dates, minutes and various other useful documents.
Alfreton Town Council has raised concerns for public safety with the news that local bus operator Trent Barton is to press ahead with the introduction of larger buses on the nines route only months after assuring local residents that it would not run larger busses down Alma and Grange Streets in the town. The promise came at a public meeting organised by the Town Council and attended by over 100 residents after much concern that the roads along the new route were extremely narrow and congested and pass three schools, three nurseries and a Surestart centre.
Town Mayor Cllr Mary Kerry said "not only is it regrettable that busses continue to run down narrow residential streets filled daily with young children, but to find out that Trent Barton are reneging on their promise to local residents a little over eighteen months since the public meeting is totally unacceptable ". The Town Council has called upon Trent Barton to rethink its plans and keep its promise and run their larger busses via the High Street to protect local residents and school children.
If you are interested and would like to apply, please complete the application form and return to us, alternatively you can call in or contact us for an application form.
Closing date for application is Monday 6th February 2017 12 noon.
The Town Mayor, Councillor Mary Kerry was invited to open the Grotto and raise awareness of the Foodbank collection in Tesco's on Saturday 3rd December 2016.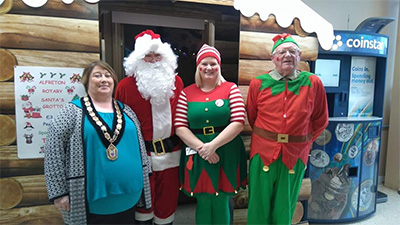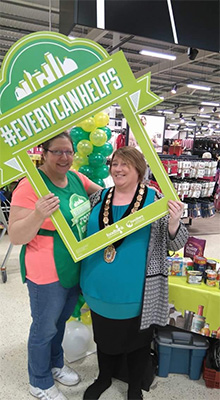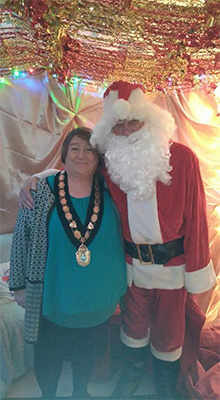 Alfreton Town Council
Friday, August 5th, 2022 at 5:48pm